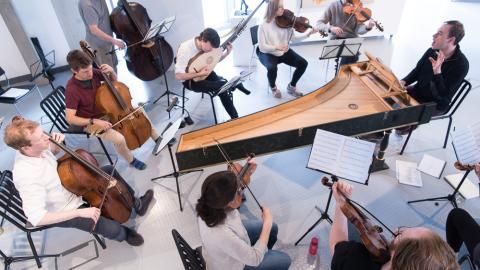 Discounts
Bradford Theatres Friends

£2.50 off two tickets

Concessions

£2 off Areas A, B and C; £1 off Area D and RV

Schools & Colleges

£5 in Stalls Areas B and C, plus one supervisor free with every ten students

Family Tickets

£27.75 Area C, one adult/two children; £47.75 Area C, two adults/two children (children aged 16 or under)

Under 30's

£7.75 in Area C

Subscriptions

Orchestral Subscribers save up to £38.40
To take advantage of our incredible savings, call the Box Office on 01274 432000 to sign up for an orchestral subscription package.
Please note that all discounts are subject to availability. T&C's apply.

To book a lounge or box, wheelchair position, or for an access assisted performance (captioned, audio described, signed) where applicable, please contact the box office on 01274 432000.

For groups of 20+ please contact 01274 437788. Maximum of 10 tickets for this event can be booked online.
Babes in arms tickets may be available at some shows but cannot be booked online. Please call the Box Office on 01274 432000 for further information/to book if available.
0